My Wedding Season Planner
Planer für Hochzeitsfotografen
FOR PHOTOGRAPHERS & VIDEOGRAPHERS
FÜR FOTOGRAFEN & VIDEOGRAFEN

Available in English & German
Verfügbar auf Englisch & Deutsch



Many photographers & videographers have a hard time staying organised and keeping track of their clients and services. We have designed a customised planner to help them maintain an overview of their projects and have a stress-free wedding season.

Viele Fotografen & Videografen haben es schwer, organisiert zu bleiben und den Überblick über ihre Kunden und Dienstleistungen zu behalten. Extra für sie haben wir einen Planer gestaltet, der ihnen dabei hilft den Überblick über ihre Projekte zu behalten und eine stressfreie Hochzeitssaison zu haben.

Win back your time, get organised and have a stress-free wedding season!
Gewinne mehr Zeit durch bessere Organisation und erlebe eine stressefreie Hochzeitssaison!
Improve Time Management & Productivity
Zeitmanagement verbessern & Produktivität erhöhen
The Productivity Tips page helps you map-out how you can best manage projects, as well as find time to rest and relax. The Quiet Season and Marketing Ideas pages enable you to figure out what you can do to keep the needle moving in your business.

Auf der Seite ,,Produktivitätstipps" kannst du herausfinden, wie du Projekte am besten verwalten kannst, und Zeit zum Ausruhen und Entspannen findest. Auf den Seiten ,,Ideen für die Nebensaison" und ,,Marketingideen" kannst du herausfinden, was du tun kannst, um dein Business weiter nach vorne zu bringen.


Become better Organised & Reduce Stress
Organisation optimieren & Stress reduzieren
The Client Information Overview & Post-Processing Workflow pages help you keep track of your work. The Annual & Weekly Planning pages provide you with a clear overview. No need to worry about potential double-bookings or missing important information.

Die Seiten "Kundeninformationen im Überblick" & "Post-Processing-Workflow" helfen dir, den Überblick über deine Arbeit zu behalten. Die Seiten "Jahres- und Wochenplanung" geben dir einen klaren Überblick. Du brauchst dir keine Sorgen mehr um mögliche Doppelbuchungen oder fehlende wichtige Informationen machen.
Keep Track of Your Clients & Services
Den Überblick über deine Kunden & Dienstleistungen behalten
Utilising this planner will help you better structure your business, and as a result, simplify your life. Moreover, being on top of your projects will enable you to provide your clients with an elevated experience. Turn your clients into raving fans!

Der Einsatz dieses Planers hilft dir, dein Business besser zu strukturieren und somit auch den Rest deines Alltags zu erleichtern. Darüber hinaus ermöglicht er dir die Kontrolle über deine Projekte, und das führt zu zufriedenen Kunden die dich gerne weiterempfehlen. Verwandele deine Kunden in begeisterte Fans!
Youtube content can't be displayed with your current cookie settings. Select "Show Content", to view content and agree to the Youtube cookie settings. Get more info in the Youtube Privacy Policy. Opt-out here at any timecookie setting.
Show Content
Take a Peek Inside the Planner!
Wirf einen Blick in den Planer!
Features / Produktdetails
- Hardcover | 160 pages | DIN A5
- Calendar 2020 & 2021
- Space for 50 Clients
- Undated Weekly Planner (53 weeks)
- Quiet Season & Marketing Ideas
- Productivity Tips
- Annual Goals & Annual Planning
- Equipement Checklist
- Client Information Overview
- Post-Processing Workflow
and more...
- Hardcoverbindung | 160 Seiten | DIN A5
- Kalender 2020 & 2021
- Platz für 50 Kunden
- Undatierter Wochenplaner (53 Wochen)
- Ideen für die Nebensaison & Marketingideen
- Produktivitäts-Tipps
- Jahresziele & Jahresplanung
- Checkliste Ausrüstung
- Kundeninformationen im Überblick
- Post-Processing Workflow
und vieles mehr...
"Der Wedding Season Planer ist alles andere als ein handelsüblicher Kalender. Er ist speziell für Hochzeitsfoto- und videografen ausgerichtet und bringt Ordnung in alle Termine und Informationen für die individuelle Hochzeitssaison. Besonders spannend finde ich den Vierteljährlichen Überblick, der einem hilft seine letzten Monate und Ziele zu reflektieren. Ich freue mich den Planer nächstes Jahr zu verwenden und bin mir sicher, dass ich stressfreier und reflektierter durch die nächste Hochzeitssaison kommen werde. Ein absolut stimmiges und hilfreiches Produkt!"
(Pic by Nora Scholz)
"Finally, a planner that combines everything I need in my daily workflow! It's amazing for skype calls with clients, organizing my appointments and having an overview of my edits. Aida and Tim put together a product with love for details, great design, and space for notes and reflection."
(Pic by Sabrina Licata)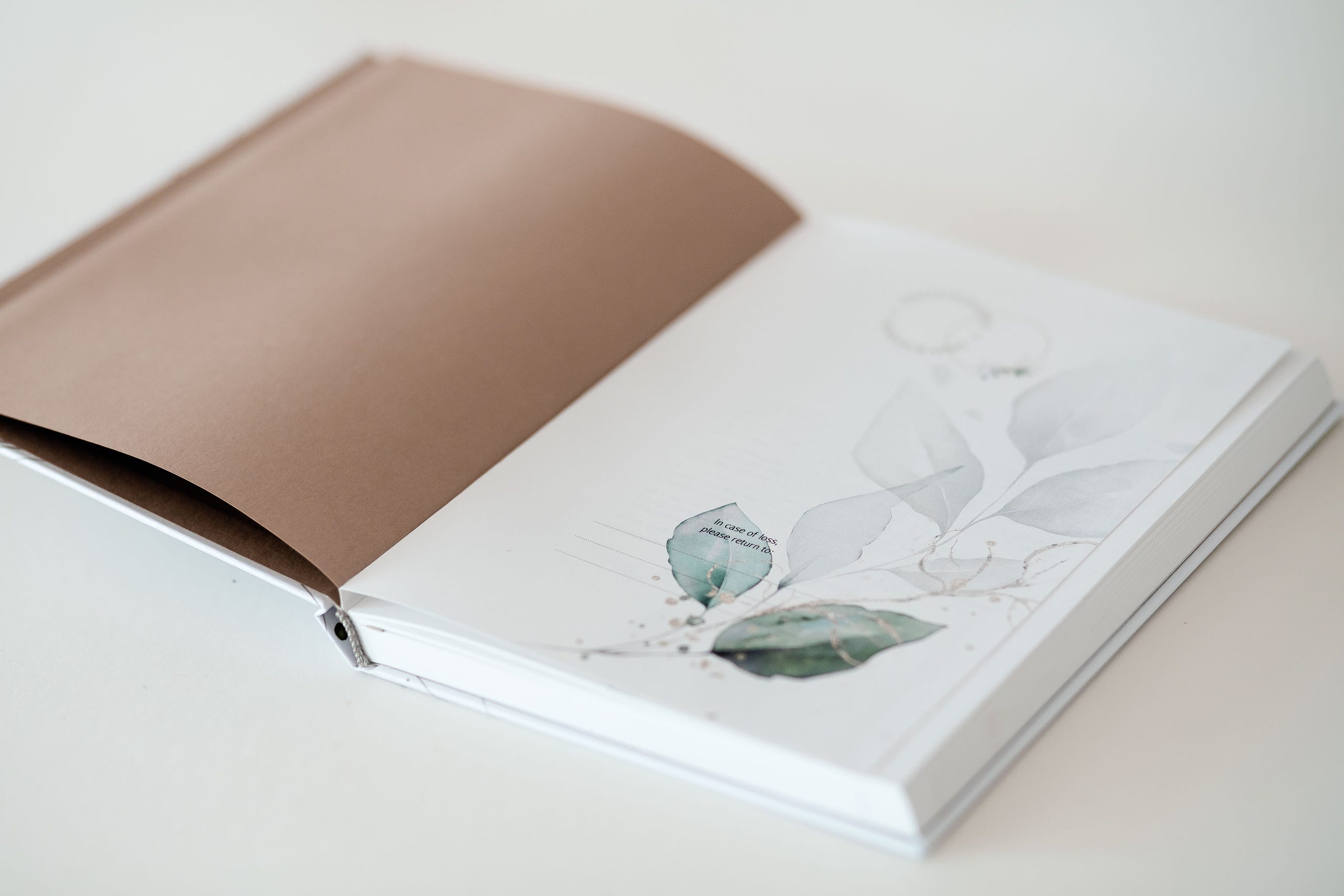 FREEBIE
FREE DOWNLOAD:
Make the Best of the Quiet Season

GRATIS DOWNLOAD:
Das Beste aus der Nebensaison machen
NEWSLETTER
Every now and then, we will send you helpful tips to help you build a photography brand and business! In addition, we will inform you when there are updates in the shop.


Von Zeit zu Zeit schicken wir dir hilfreiche Tipps, die dir helfen deine Marke und dein Geschäft aufzubauen! Darüber hinaus informieren wir dich, wenn es im Shop etwas Neues gibt.
My Wedding Season Planner
Ready to embark upon a stress-free wedding season?
Bist du bereit für eine stressfreie Hochzeitssaison?